Take a look at the modest beginnings of a beloved American event, the Macy's Thanksgiving Day Parade.
During the Roaring Twenties, Macy's, a renowned department store in New York City, flourished as well. R. H. Macy & Co. started acquiring rival businesses and opening regional stores after going public in 1922. The Macy's flagship shop in Herald Square, Manhattan, generated so good business that it extended in 1924 to take up a whole city block, spanning 34th Street from Broadway to Seventh Avenue.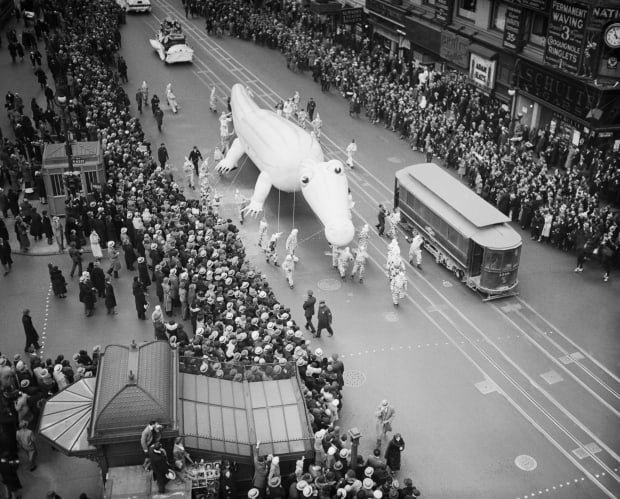 At the beginning of the hectic Christmas shopping season, Macy's decided to give New York a parade to celebrate the opening of the "World's Largest Store" and its 1 million square feet of retail space. Despite the schedule, the parade was not at all about Thanksgiving but rather the following big holiday—Christmas. With its "Christmas Parade," Macy's aimed to whet shoppers' appetites for a feast of holiday shopping.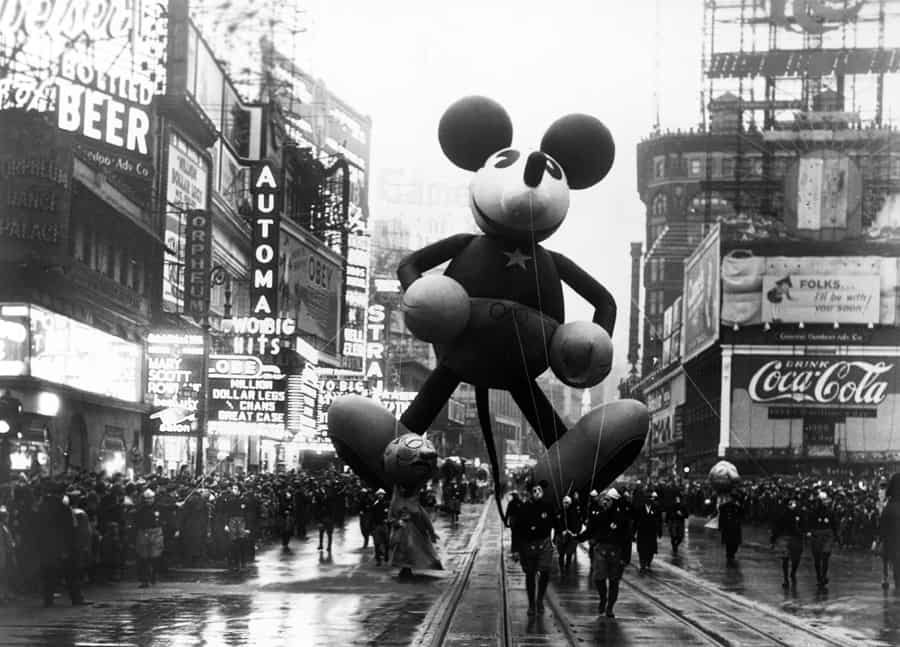 However, Philadelphia's Gimbel Brothers Department Store, which originally held a Thanksgiving procession in 1920 with 50 people, 15 cars, and a fireman dressed as Santa Claus to bring in the Christmas shopping season, is when the concept of a store-sponsored Thanksgiving parade first appeared. J.L. Hudson's Department Store in Detroit likewise prepared for a comparable occasion in 1924, much like Macy's. However, in New York, the only Thanksgiving parade that had ever made its way through the city's streets was its unusual custom of kids donning ragged clothing and face paint to dress up as "ragamuffins" who went door to door asking for pennies, apples, and candy pieces.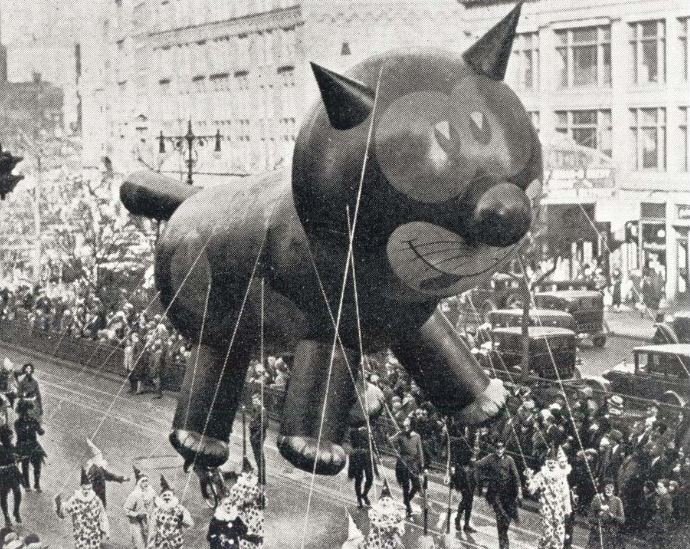 The children of New York had a very unique Thanksgiving gift from Macy's on November 27, 1924, at 9 a.m., as a police escort led the parade's commencement at the intersection of 145th Street and Convent Avenue. Although the "Macy's Christmas Parade's" early morning start time conflicted with a number of church services, it gave spectators plenty of time to go to the afternoon's important football game between Syracuse and Columbia universities at the Polo Grounds.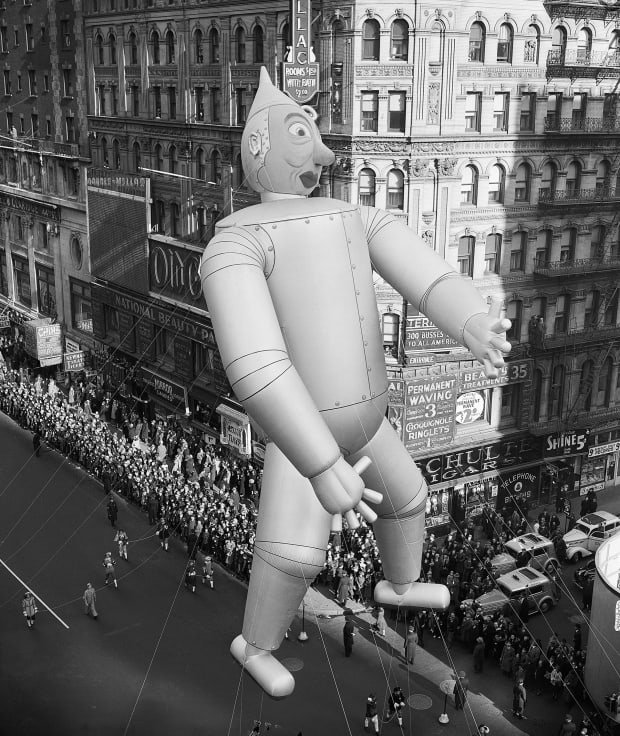 Macy's advertised in full-page newspaper ads that attendees of the parade would experience "a marathon of mirth." Even though the parade's 6-mile route didn't cover more than 26 miles, marchers from Harlem to Herald Square had a long journey on their hands. The tiny street procession, however, was only two city blocks long, so the spectators, who were lined up four to five deep, could see it all in a matter of minutes.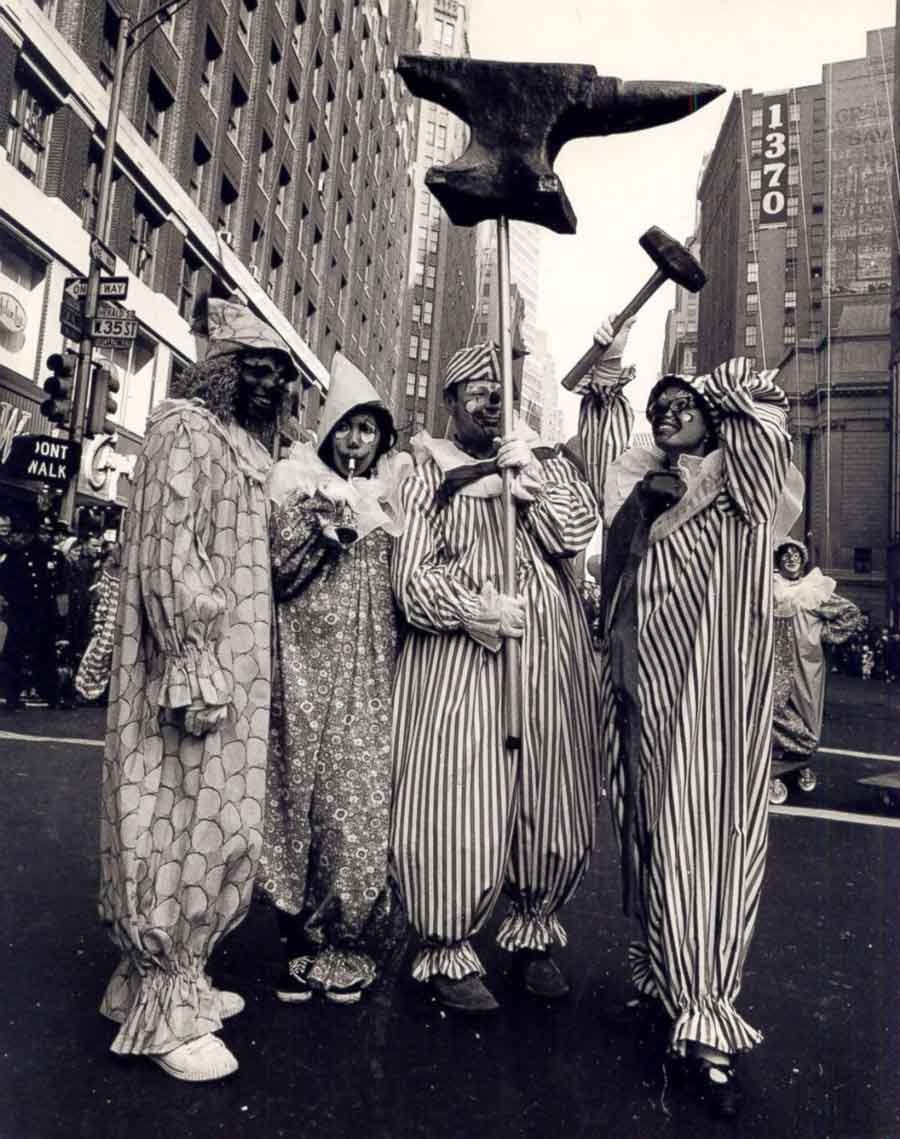 The Old Woman Who Lived in a Shoe, Little Miss Muffet, and Little Red Riding Hood were among the Mother Goose characters featured on floats in 1924's Macy's Christmas window display to complement the nursery rhyme theme. Employees at Macy's came dressed as knights with swords, cowboys, and clowns. Four bands supplied the music for the joyful march as a menagerie of animals on loan from the Central Park Zoo, including bears, elephants, camels, and monkeys, created a circus-like atmosphere. Santa Claus, riding on top of an ice mountain in his reindeer-drawn sleigh, was depicted on a float at the back of the parade.
By midday, the parade had reached its conclusion in front of the Macy's shop in Herald Square, where 10,000 spectators had gathered to applaud Santa as he descended from his sleigh. Kris Kringle scaled a ladder and stood on a gold throne set on top of the marquee over the store's new 34th Street entrance near Seventh Avenue after being crowned "King of the Kiddies." Santa announced the opening of "The Fair Frolics of Wondertown," the holiday window show created by puppeteer and artist Tony Sarg, with a bellow from his trumpet. Children flocked to the 75-foot-long window to watch the little Mother Goose marionette puppets on moving belts cavort in their own parade in front of a castle-like façade as soon as the cops lowered their crowd-control lines.